5 Commercial Landscaping Trends for 2021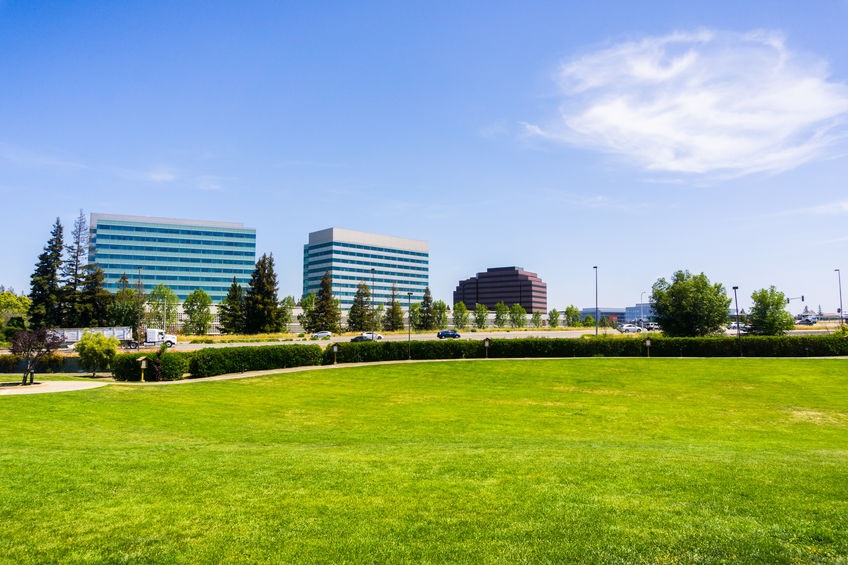 Did you know that great landscaping is a wonderful way to improve your customer's experience with your business?
Of course, you make sure your building is clean and well kept, but what about the exterior of your business? It may seem trivial at first, but landscaping can go a long way toward improving your business, whether it be for your customers, your employees, or yourself.
Whether you manage an office building or own a retail space, these commercial landscaping trends can not only improve your business's aesthetics, but help you save time, money, and energy. Check out these landscaping tips for 2021:
1. Xeriscaping
If you live or have visited the southwestern United States, you've probably encountered a type of landscaping called Xeriscaping. This method uses drought-resistant plants to cut down on the amount of water needed to keep the landscaping healthy. Not only are these plants more environmentally friendly, but they also tend to do a good job of holding soil in its place, which can reduce the amount of soil erosion during rainstorms or floods.
2. Smart technology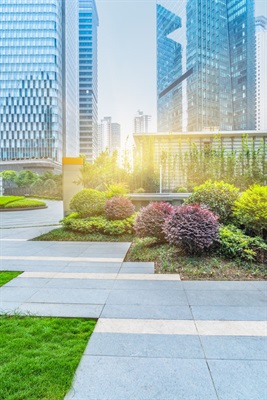 In 2021, technology will have a big impact on how we landscape commercial properties. For example, autonomous "robot" lawn mowers are becoming more widespread. Especially useful for properties with
a large amount of grass, auto mowers can take even the most unruly field and turn it into a perfectly-manicured lawn. Smart irrigation systems can also go a long way toward cutting down on maintenance expenses in the long term.
3. Pollinator gardens
Pollinators like bees, butterflies, and hummingbirds make the world go round. Without them, we would have significant difficulty producing and harvesting the crops we need to keep humans and animals alive. Pollinator gardens incorporate the types of plants these insects and animals love, giving them a safe space to rest, relax, and eat. As a bonus, the types of plants pollinators like may also attract some
other
bugs that are good for your garden
!
4. Native-plants
We're all focused on "going green". One of the best ways to do this is by choosing native plants for your commercial landscaping project. Because they are already used to the local environment, soil, and weather, native plants automatically cut down on the amount of maintenance they require to be kept healthy.
5. Sustainable landscaping practices
As humans, it's our job to take care of the Earth as best we can. After all, it's the only one we have! An easy way to do this is by purchasing products and using landscaping techniques specially designed with the environment in mind. And that's what we do here at American Property Experts! Not only do we recycle vegetative debris to create
organic, recycled soil
,
mulch
, and
biomass fuel
, our other services, like
land clearing
,
soil screening
, and tub and
wood grinding
, are all performed sustainably.
Whether you're a construction company that needs help with a project, a business owner who wants to improve your landscaping, or a casual home gardener, American Property Experts has everything you need to keep up with the latest trends and stay eco-friendly. Give us a call at 910-793-1460 or visit one of
our two Wilmington, NC locations
at 606 Sunnyvale Drive or 2831 N. Kerr Avenue to discover how we can help with your next commercial project!