How to Reuse Christmas Decorations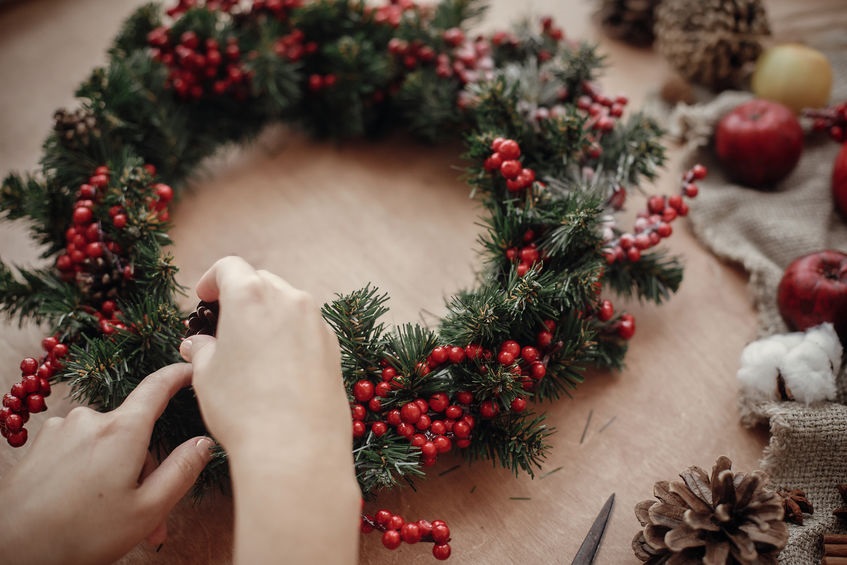 At American Property Experts, we cherish the environment and the health of our planet. We demonstrate this every day in our work, as we reuse and recycle a variety of vegetative material to make brand new
soil
and
mulch
.
This holiday season, why not take on your own recycling project? Each year, millions of pounds of Christmas trees and holiday decorations are tossed in the garbage. Instead of filling the landfill, why not upcycle some of these decorations and fill your home with even more cheer! We've come up with a whole bunch of tips, tricks, and projects you can use to take old, unwanted holiday decorations and turn them into something new and exciting. Check them out!
Reusing Christmas Decorations
Whether you're using family heirlooms and older decorations or have purchased brand new ones, there's always a chance at least one or two of them are going to get broken. If that happens, don't worry! There are plenty of ways to recycle old Christmas decorations:
Broken Ornaments
If you have shattered Christmas ornaments, save the pieces and use them to make mosaic tiles, jewelry, or other crafts. You can even grind them into a powder to incorporate into cement or concrete for a sparkly look! Just make sure you're using proper eye and mouth protection when working with broken glass.
Cracked Ornaments
There are tons of great things you can do with lightly damaged or cracked ornaments. For example, you can glue ribbons, yarn, or pom poms to them to cover up the damage and create a new ornament. You can also use broken ornaments to create wreaths and centerpieces. All you have to do is make sure you place the damaged side facing inward, and you can create a beautiful new decoration in no time!
Wrapping Paper
While not technically a decoration, it is a shame to see so much wrapping paper used once and then thrown away. Before you take your pile of paper out to the recycling bin, see if you can harvest some of the larger scraps. These can be used for lining drawers, covering school books, or for creating collages or scrapbooks!
Tinsel Garlands
These metallic garlands aren't great for the environment, considering it takes many, many years for them to break down. If you do have some lying around after the holidays though, don't throw them away! You can use them as packing material to help cushion anything fragile you need to send through the mail.
Wine Bottles and Corks
Though also not a decoration, wine bottles and corks can easily be turned into one! If you have old wine bottles laying around after your holiday celebrations, skip the recycling bin and use them for crafts! Wine bottles make great centerpieces or candle holders, and the corks can be used for a wide variety of crafts from rustic cork boards to keychains and jewelry!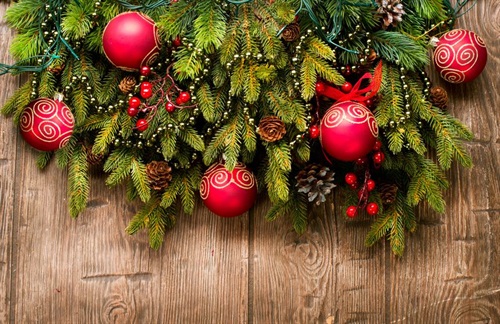 Reusing Christmas Trees
Christmas trees are so beautiful it's a shame to see them simply taken down and discarded. Instead of throwing them away, check out these ideas for how to recycle your Christmas tree into something useful!
Firewood
The easiest way to reuse an old Christmas tree is to dry it out and use it in your fire pit or fireplace to keep you warm this winter. Just make sure it is truly dry, or you could end with a sappy, smoky mess.
Recycle It
There are plenty of local groups providing opportunities for dropping off an old Christmas tree to be recycled. These discarded trees can be used for everything from bolstering our local sand dunes to creating new mulch. And don't forget, if you're
dropping off some vegetative debris
at American Property Experts, you can include your tree as well!
Potpourri
Even if your tree is starting to look tired, there is a lot of life left in those pine needles! Use them to create potpourri or put them in small canvas bags to make wonderful smelling satchels you can use anywhere from gym bags to bathrooms.
Animal Habitats
Old trees make excellent places for animals to make their homes. Stand your old tree up in your yard (or even replant it) and fill it with seeds and nuts to create a place for birds and squirrels to call their own. If you have a lake or pond on your property, you can also sink your tree into the water to create a habitat fish can hide out in.
Compost
If you have a way to grind or chop up your tree, it can make a great addition to your compost bin. Just make sure you don't use the needles, as these can take a long time to break down.
Garden Stakes
An old tree trunk provides an excellent environment for certain plants to grow. Things like tomatoes, beans, roses, and more will be happy to have a natural "stake" to climb up as they get bigger!
Wreaths and Garlands
Again, there's no reason to let perfectly good-smelling pine branches go to waste. Trim them off your tree and make winter-themed wreaths or garlands to use around the house or give to your friends.
Protect Your Garden
Tree branches are excellent insulators. Trim them off your old tree and use them to cover your garden beds to prevent frost damage. Or, if you have larger plants, you can form branches into a cone shape and secure them to the ground to protect your bigger plants from the wind and cold.
Tree Trunk Slices
If you have a saw handy, grab some eye protection, and slice your Christmas tree trunk into slices. These can be used for everything from edging your garden or walkway, to making a variety of crafts, like coasters or picture frames.
Reusing Artificial Christmas Trees
Finally, let's talk about fake Christmas trees. Artificial trees last for a long time, but they will wear out eventually. When that happens, make the most of it! You can use the branches of an older artificial tree to create garland and wreaths. Or, you can grab an old pot and use the artificial tree branches to shape a new, mini Christmas tree for your coffee table!
We hope you have fun discovering how to reuse and recycle your holiday decorations, and we'd love to see them! If you take our advice and create something new out of an old tree or decoration, please share them with us on social media on our
Facebook
and
Twitter
! From everyone here at American Property Experts, we thank you for your continued support and wish you and yours Merry Christmas and Happy Holidays!