Landscaping Mistakes to Avoid This Fall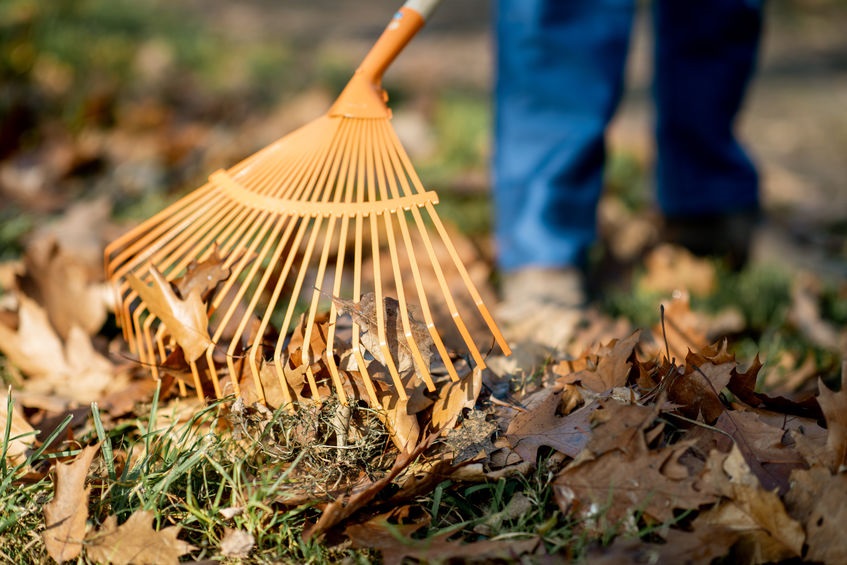 Just because summer is coming to an end doesn't mean it's time to neglect your yard and garden. Landscaping and lawn care is a year-round task, and fall is your opportunity to prepare your yard for the unexpected weather that winter can bring with it.
As the trees begin to lose their leaves and the summer heat dies down, make sure you're continuing to take care of your yard. Here are some of the major landscaping mistakes that many homeowners make during autumn and tips on how you can avoid them:
1. Don't fail to care for hardscaping.
Remember, there are two components to landscaping: hardscaping and softscaping. Softscaping refers to the living components of your landscaping, whereas hardscaping refers to the inanimate components. During fall, make sure you take care of your hardscaping, like sidewalks, driveways, pathways, etc., by power washing them and keeping them clear of debris.
2. Don't forget to winterize your irrigation system.
While we don't get freezing temperatures often here in Southeastern North Carolina, it can happen and, if it does, it can destroy your irrigation system. Instead of risking cracked or broken irrigation tubing, make sure you have your irrigation lines blown out before winter sets in.
3. Don't leave fall leaves on the ground.
Fall leaves are pretty, but they can also be dangerous. Autumn leaves that are left on driveways and walkways can become wet and slippery, making it easy for someone to slip and fall. Leaves left on your yard can restrict airflow, leading to mold and fungal infections that can kill your grass, plants, and trees. Make sure you rake regularly!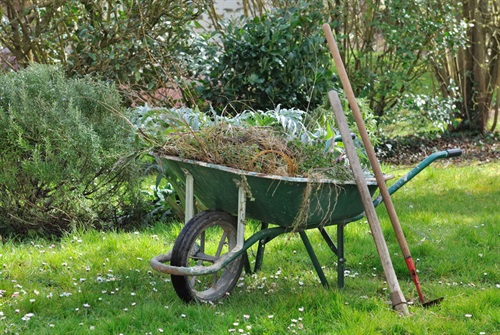 4. Don't stop weeding.
Weeds are resilient, and they will do whatever they can to hold on and keep growing, even through winter. Just because it's cold doesn't mean you can stop weeding! Check your yard and walkways regularly for weed growth and pull them when you can, or you'll have that much more weeding to do come spring.
5. Don't neglect your tools.
It's very tempting to toss your gardening and yard care tools in the shed come winter, but doing so without properly winterizing them can end up causing damage. Before you give your yard tools a rest for a few months, make sure you clean them off and store them in such a way where they won't be susceptible to the effects of puddles created by rain or snow. Oh, and don't forget to winterize your lawnmower by draining the gas and oil, replacing the air filter, sharpening your blade, and cleaning its undercarriage.
6. Don't forget to plant your spring bulbs.
There are plenty of flowers that you can plant during the fall that are designed to withstand the winter and make your yard beautiful come spring. Visit a local nursery to figure out which flowers may be right for your yard and do yourself the favor of doing some of the spring planting now!
7. Don't forget to tuck your plants in.
Whether you're protecting those spring bulbs or covering plants that will remain in your yard throughout the winter, it's important to make sure they're warm and cozy during the cold weather. A fresh layer of
organic mulch
is the best way to regulate your plants' temperature and protect them from excess moisture. Not only can mulch keep your plants safe all winter, but it can also add some aesthetic appeal as well!
8. Don't overlook fertilizer.
It might seem silly to fertilize your yard when the grass isn't growing that much, but it's actually one of the best ways to ensure it survives the winter! Clean and rake your yard,
bring your vegetative debris into American Property Experts
, and look into a fertilizer designed to help your grass thrive all winter.
9. Don't neglect your trees.
Young trees can struggle to stay warm during winter's crazy temperature fluctuations. They are also tasty treats for little animals that have trouble finding food during winter. To protect your juvenile trees from both of these winter dangers, wrap them from the bottom up using tree wrap or invest in tree tubing to keep them sheltered and warm.
American Property Experts' two Wilmington locations
at 606 Sunnyvale Drive or 2831 N. Kerr Avenue have everything you need to get ready for winter, from
fresh soil and mulch
to
land clearing services
. Get in touch with us to
find out how we can help
you prepare your home, land, or business for another winter!