How to Pick the Perfect Plant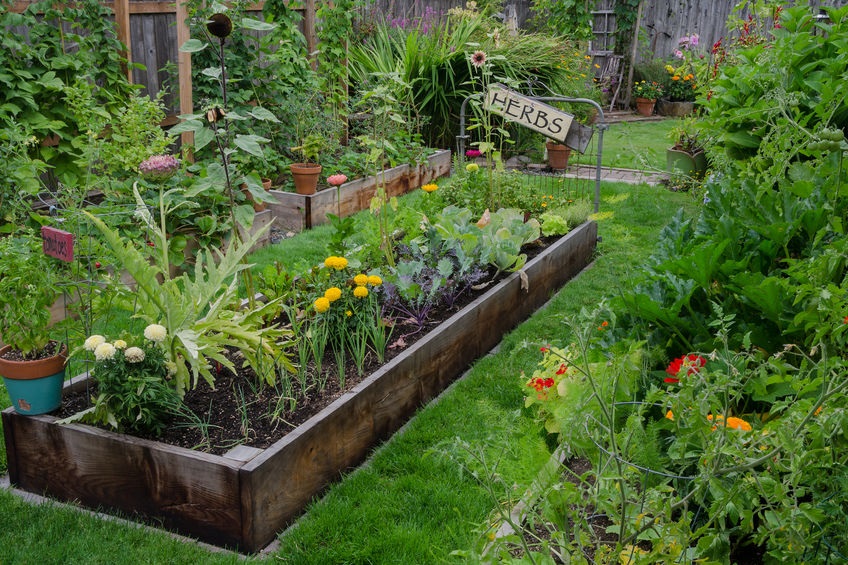 Gardening is one of those things that sounds easy at first but proves to be trickier than you originally thought. Once you get into the planning process you begin to realize there's more to it than choosing plants you think are pretty. In fact, there are many considerations to make when learning how to plan a garden, from the size shape, and color of your plants, to whether you're positioning them in a spot where they will be able to thrive.
Things to Consider When Choosing Plants
With spring fast approaching, everyone from homeowners to landscape contractors is thinking about what they want to grow this year, and the team at American Property Experts has some suggestions to help you do the same. Whether you're going to grow flowers in raised beds, expand your landscaping, or start your first vegetable garden, these tips will help you figure out which plants are perfect for you.
Make Sure it Has Room to Grow
Before you purchase a plant, you must consider how much it's going to expand over its lifetime. This is less of a concern with annuals and more something to consider when planting things like perennials, ferns, or bushes. Research plants you're considering to find out what their measurements will be once they're fully grown. It would be a shame to go through the work of planting something only to have to move it!
Think About Your Color Scheme
It sounds a little cheesy, but you wouldn't want your plants' colors to clash, right? It's not a huge concern, but it is something to think about, especially if you're landscaping or gardening purely for aesthetic purposes. If you're going for a wide variety of colors, try to plant so that complementary colors are next to each other. If you're not sure which colors go together, try using a
complementary color wheel
.
Try to Choose Native Plants
Plants that are native to your local area will be a little easier to grow than those that aren't native. This is perfect for gardeners who are looking for plants that are going to require less overall maintenance. Regardless of whether you choose native plants or not, it's important to avoid introducing any invasive species to your garden. These plants grow out of control and can take over a portion of land extremely quickly; competing for space with, and ultimately killing, native plants.
Look at Water Requirements
Depending on where you live, water may be a huge concern when determining which plants to use in your landscape and garden. For example, if you live in a hot, dry area, you probably have restrictions on when you can water your garden and how much water you can use. Given that, it'd be best to choose plants that can survive off little water, or plant next to a water source, if possible. Likewise, if you live in a rainy or humid environment, you need to find plants that can stand up to moisture without rotting or drowning.
Consider Your Soil
There's a huge difference between moist, dense soil and loose, sandy soil. Each can be ideal for certain types of plants but extremely inhospitable for others. The best way to determine which plants will grow well in your soil is to test the pH levels in several different areas of your yard/garden and put some serious research into plants ideal for your specific pH levels. And if you need to buy soil, American property experts has you covered. We offer
screened, organic topsoil
as well as a soil amendment that contains a blend of finely ground leaf litter and turkey compost. Either one of these products will provide the nutrients needed to ensure your landscape/garden is alive and well.
Sunlight Needs for Plants
While all of the things we discussed above are important when purchasing plants, making sure you understand sunlight requirements might be the most critical component of gardening. Plants are typically broken down into four categories, depending on how much light they need to receive to thrive:
Full sun plants need 6+ hours of direct sun per day. These plants do well in environments with little to no shade. Typically, they stand up to heat well too, although that's not the case for every full sun plant. That said, most do need at least a little break from the sun each day. Peonies, chrysanthemums, and coneflowers are all ideal for full sun gardens. Even roses can grow in a well-lit area.
Part sun plants should get 3-6 hours of sun per day. While midday sun may be ok for some, it's best if these plants get the majority of their sun in the morning or late afternoon. The real danger with these plants is that they can't survive if it's too shady. Hibiscus, irises, and geraniums make good choices for partially sunny gardens.
Part shade plants also require 3-6 hours of sun per day. They're actually very similar to part sun plants, except that the risk with these plants is that they could die if they get too much sun and not enough shade. Bluebells, hydrangeas, and some types of columbines do really well in partially shady gardens.
Full shade plants need no more than 3 hours of sun per day. Ideally, that would be filtered sunlight, as in that which is traveling through leaves or branches above. Any more than that will seriously damage your full shade plants. If your garden is north-facing, full shade plants will most likely be perfect for you. Impatiens, primulas, and most types of ferns prefer very shady areas.
After assessing the light situation in your garden, you should have a much better idea of which plants will work best for you.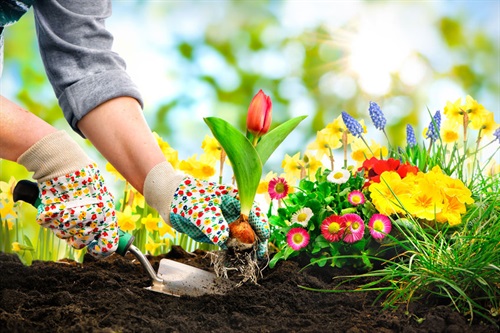 Best Plants for Beginners
If you're new to gardening, you probably don't want to start with any harder-to-grow, plants that require a lot of time and effort, like roses. Instead, check out one of these lower maintenance, but still beautiful, options:
Fuschia
Coneflowers
Dahlias
Lavender
Begonias
Impatiens
Pansies
Zinnias
Sunflowers
Additionally, if you want to get into growing your own produce, there are several fruits and veggies for beginners to try out:
Hot and bell peppers
Herbs (basil, parsley, mint, and rosemary especially)
Onions
Beans
Root vegetable (potatoes, carrots, etc)
Zucchini
Strawberries
Virtually any type of greens
Finally, check out the
USDA's hardiness zone map
to make certain you're choosing plants that will grow well in the climate you live in. And don't forget that the absolute best
bulk soil and mulch
in Wilmington, NC is right here at American Property Experts. Just use our
soil and mulch calculator
to find out exactly how much you need for your spring gardening project or
contact us
at 910-793-1460 if you have any questions about how we can help.