Recycling Your Christmas Tree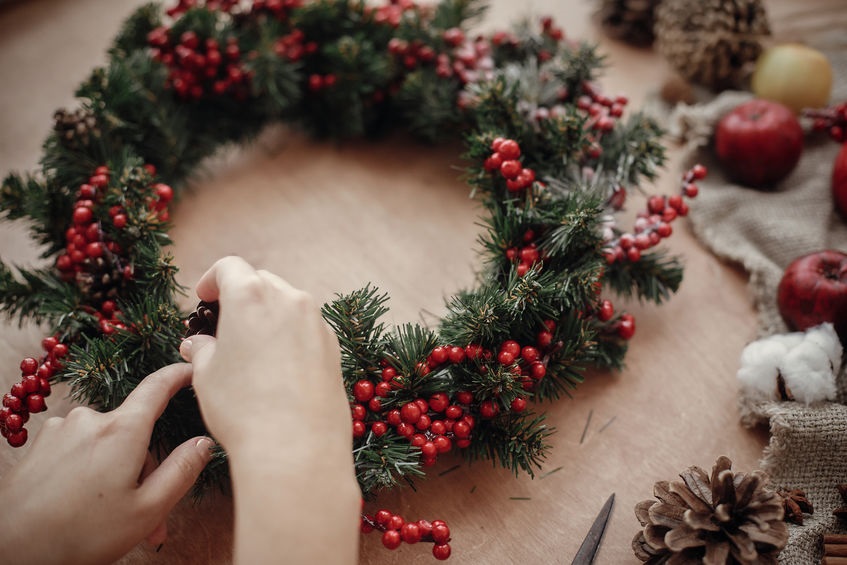 The tradition of using evergreens as decorations started many centuries ago. It actually has its roots with the Ancient Egyptians, who would use evergreen branches to decorate homes and temples for the winter solstice. By the 16th century, the German people began the religious practice of cutting down trees, bringing them into the house, and decorating them for Christmastime.
Two hundred years later, Queen Victoria began using fir trees in her palaces during Christmas, and the rest of the world followed in her footsteps. Now we see trees everywhere during December; but what happens to the trees after the holidays are over?
If you're a believer in using a real Christmas tree, you've probably felt a little sad as you drag it out to the curb for the garbage crew to pick up. After all, you only had it for a little while and it seems a shame to just throw it away. The good news is, you don't have to! There are plenty of ways you can recycle and repurpose your Christmas tree after the holidays are over, and we've got the scoop on all of them.
Christmas Tree Crafts
There are so many things you can do with virtually every part of an old Christmas tree. For example, you can use the branches of a fir tree to make a wreath or bind them into bundles with decorative ribbon and place them along your staircase railing. Christmas tree needles can be stripped off and put into small canvas bags and used as potpourri satchels for bathrooms or even smelly shoes.
You can also cut slices of your tree's trunk (using proper safety equipment, of course) and use them to make coasters, decorative signs, or wall art. You can even
enhance your landscaping
by using Christmas tree trunk slices as stepping stones or garden borders.
Christmas Tree Bird Feeder
Whether you leave it in its stand or stick the trunk in the ground, your old Christmas tree will make a wonderful wildlife habitat. After it's positioned, you can cover the branches in peanut butter, birdseed, nuts, or even your leftover cranberry and popcorn strings. The birds and squirrels in your backyard will thank you for this special holiday treat!
Protect Your Garden With Christmas Tree Needles
Every gardener knows that
protecting your garden during winter is crucial
, and fir tree needles can go a long way toward keeping your garden healthy until spring! Since pine needles dry quickly and don't mold easily, you spread small branches or handfuls of needles over your garden to help keep it warm. Plus, as the needles break down, they'll deposit extra nutrients to help you keep your plants thriving all winter.
Christmas Tree Dune Replenishment
In Carolina Beach, NC, Christmas trees are collected and used to replenish the dunes. Every year at the end of January, the Cape Fear Chapter of the Surfrider Foundation gathers volunteers to drag the trees into the dunes and place them strategically to prevent erosion. You can learn more by
visiting their website
or staying tuned to
their Facebook page
to find out when the 2020 restoration project will take place.
Recycle Your Christmas Tree
Each county in the Cape Fear region has an option for residents to recycle their trees: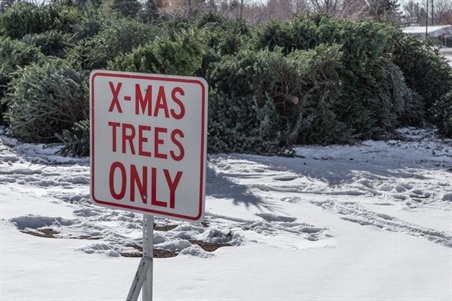 New Hanover County
residents can drop off their undecorated trees at one of several drop-off locations from December 26th through mid-January. Click here for more info about
Christmas tree recycling in New Hanover county
.
Pender County
residents can drop undecorated trees off at two locations, the Rocky Point Convenience Center and the Hampstead Convenience Center. Dates and times for Christmas tree recycling in Pender County have not been announced yet, so stay tuned to the
Pender County Solid Waste website
for more info.
In years past,
Brunswick County
residents have been able to recycle their undecorated Christmas trees at the Brunswick County Landfill for free or at certain convenience sites for a small fee. Details for this year haven't been released yet, so we'd recommend getting in touch with the Brunswick County Solid Waste Department at 910-253-2520 or the Brunswick County Landfill at 910-253-8101 for more information.
Turn Your Christmas Tree Into Mulch
Finally, don't forget that you can always bring your Christmas tree to American Property Experts! Our team will happily take your old tree, grind it up, and turn it into
high-quality organic mulch
. Not only is this an excellent way to recycle your tree, but you can do so knowing that it'll be helping replenish nutrients in gardens and landscapes around our community. Get in touch with us at 910-793-1460 to learn more about when and
where you can recycle your tree with us
.