7 Tips for Cleaning Your Yard After a Hurricane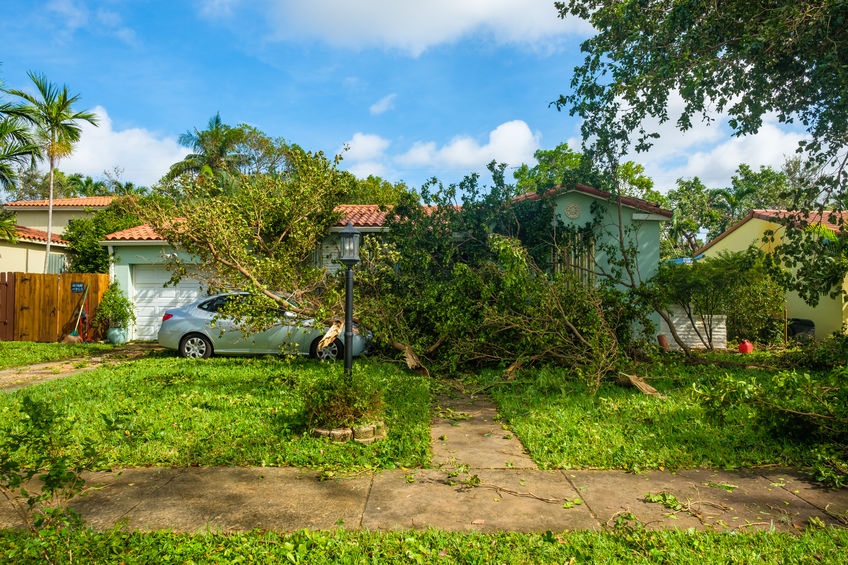 Hurricane season in North Carolina has a history of leaving some pretty serious damage in its wake. Not only can hurricanes total cars, rip roofs off buildings, and destroy homes, but they also throw debris from these structures all over the yards of local residents and property owners.
Dealing with the aftermath of a hurricane can be quite an undertaking, but American Property Experts has you covered with some tips to make it easier. These steps will ensure you're cleaning up hurricane debris safely and help you restore your yard/landscaping to its former glory.
1. Take pictures.
Just like how you'd take pictures after a car accident, taking photos of property damage after a hurricane can be crucial to the success of homeowners insurance or renter's insurance claims. It's a good idea to take pictures of everything, no matter how minor the damage might be. That way, if your insurance provider requests proof of damages, you'll be prepared.
2. Put on your safety gear before getting started.
Safety glasses, thick gloves, and long-sleeved clothing can go a long way toward protecting your skin and eyes. This is especially important when dealing with broken glass or other sharp pieces of debris.
3. Pick up broken glass.
Check to see if any windows or ceramic pots broke during the storm. It's best to pick up the shards of glass first, so you don't come across anything that could cut you or anyone else who's cleaning up other debris. Collect pieces of glass in a box lined with a garbage bag for the safest disposal possible.
4. Assess the damage to your trees and shrubs.
Look closely for broken branches and limbs that have already fallen. Small broken branches that aren't too high up can usually be trimmed safely with a hedge trimmer. However, once you involve things like ladders and chainsaws, things get significantly more dangerous. If your trees have suffered substantial damage, it's best to leave the cleanup to an expert such as an arborist or tree surgeon.
5. Clean out gutters and storm drains.
Hurricanes typically result in drains and gutters that are clogged with leaves and sticks. Clearing the blockage will ensure any lingering water can drain properly and it leaves you prepared for the next big storm.
6. Clear debris off your lawn.
Grab your rake and wheelbarrow and start picking up any leaves, sticks, and rocks that may have been scattered around your yard or garden during the storm. Be sure to collect all this debris, including what came from your gutters/drains, in bags, as leaving it in a pile can contribute to additional storm drain clogs.
7. Check your plants for damages.
Your garden is likely to have taken quite a hit during the storm, so you'll want to have a look at everything to see what needs to be removed and replaced. As you're doing this, consider the location of these plants, as well as the location of larger shrubs and trees, to determine whether you can relocate them to an area of your yard that offers more protection. And don't forget, American Property Experts offers
bulk mulch
and
bulk soil
in and around Wilmington, NC. We even have a
topsoil and mulch calculator
so you can figure out how much you need!
One of the biggest challenges of post-hurricane clean up is figuring out what to do with large trees and branches that broke during the storm. Fortunately, American Property Experts offers things like vegetative debris drop-off and
wood grinding
throughout New Hanover County, Pender County, and Brunswick County, NC.
Whether you need to
drop off vegetative debris
after hurricane cleanup in Wilmington or a
land clearing
project out in Leland, our team can help.
Get in touch with us for a quote
at 910-793-1460.