How to Prepare Your Garden for Summer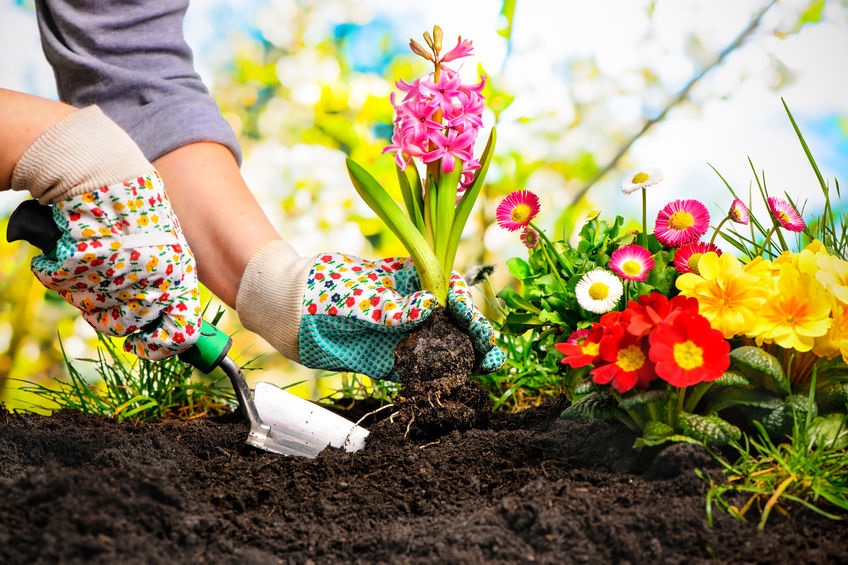 Summer is officially here! If you're good at planning ahead, your garden's probably already planned, planted, and yielding the fruits of your labor.
If you haven't had time to get your summer garden started yet, don't worry! It's not too late. We've got some handy tips for getting your garden ready for summer that'll help you get caught up.
So grab your spade, put on your gardening gloves, and get ready to dig in!
Stock up on tools.
If you're going to garden, you'll need the proper supplies. To get started, you'll at least need a small spade, a weeder, gardening scissors/shears, a gardening hoe, a rake, gloves, and a hose or, at the very least, a watering can. If you have a lot of land, you may consider hiring a
North Carolina land clearing expert
instead of doing it yourself.
Buy seedlings, not seeds.
At this point in the year, it's pretty late to try to grow plants from seeds. Instead, buy seedlings to get your garden started faster. They're a great option because someone's already done the work of getting a seed to germinate. Seedlings usually also come in soil that's rich with plant food and, let's face it, they're just easier to get going than seeds are.
Choose the right plants.
This one depends largely on where you live, but also on your personal preferences. Ideally, you'd go for plants that are easy to grow and need the least amount of water, while still offering a variety of colors. You can also purchase plants that help repel bugs, like lemongrass or petunias! Oh, and don't be afraid to ask for recommendations from neighbors or nursery employees.
Fertilize!
One way to give your plants the food they need is by purchasing
organic, screened topsoil
. You should also purchase fertilizer, especially if you're getting a late start. Good fertilizer can provide your new plants with the food they need since the sandy soil native to North Carolina may not provide enough nutrients on its own.
Get some mulch.
Fresh ground mulch
has a couple of great benefits. The first is that it helps hold in moisture, so you won't have to water as much. The second is that it inhibits the growth of weeds, so you won't have to weed as much. Less weeding and less watering? Yes, please!
Just keep weeding.
Even with mulch, you're probably going to still experience some weed growth and, frankly, it's just something you'll have to deal with. This is especially true if you don't want to introduce chemical weed killers. Is it monotonous? Yes. Unfortunately, left untamed, weeds will take up precious resources like plant food and water. The good news is American Property Experts can
turn weeds (and other vegetative matter) into mulch
!
Know when to water.
Many people think you should water your plants in the middle of the day because that's when they need it most. In actuality, the middle of the day is the worst time to water because much of the water will evaporate before it has a chance to reach the plants' roots. Generally speaking, the best time to water is before 10am and after 5pm.
Don't waste grass clippings.
They may seem like garbage, but grass clippings are actually full of nutrients that can give your garden an extra boost. So next time you cut your grass, gather a bucket of clippings, fill it with water, and let it steep. At the end of three days, you'll have a grass "tea" that your plants will love!
Ready to get started? Use our
mulch and soil calculator
to get an idea of how much you'll need to buy, or
get in touch with us
to find out more about how we can help!