Month by Month Planting Guide for the Southern US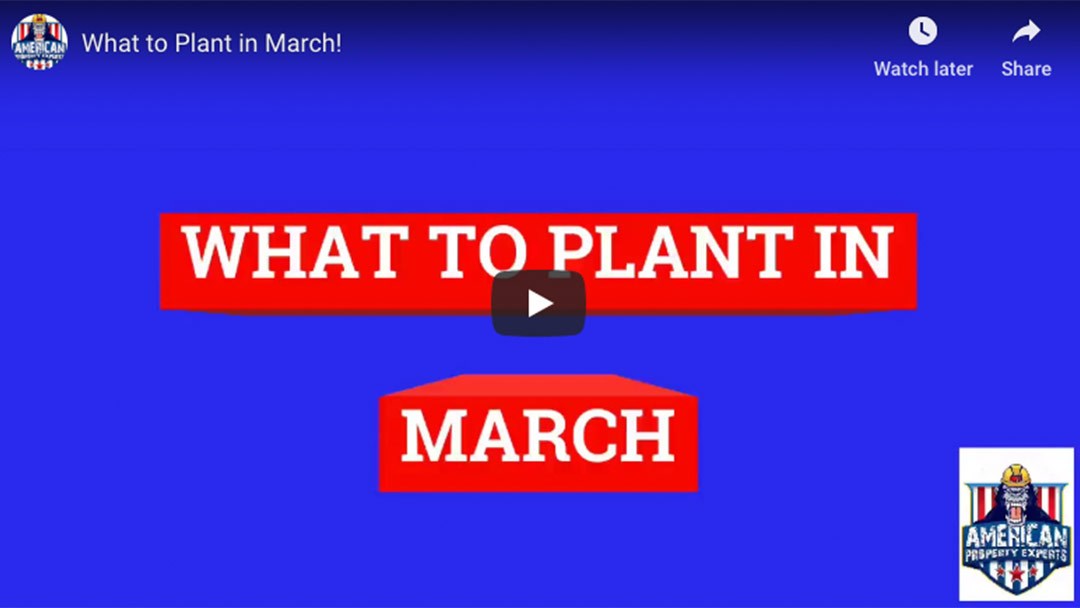 Zones 6-8 encompass the majority of the southern coastal region and help determine a baseline planting guide for the southern US.
Follow along with us month-to-month as we develop a guide to for you to refer to for years to come.
It's MARCH! Spring is SO.CLOSE you can taste it. Mother Nature has teased us with a few glorious days of sun and warmth and the grass is turning green. Gardeners have likely started seeds indoors and put super hardy plants in the ground with heap of organic mulch to protect it.
Here are a few items that are ready for transplant or sowing in the southern US.
Regard the moon as you pick what to plant. Possibly an old wives tale but more likely the wisdom of gardeners of years past developed a rule of thumb to plant above ground crops during the waxing moon. Below ground crops, beets, radishes etc. plant during the waning phase.
Go for it with:
Beets, Cauliflower, Collards, Kale, turnips
On Transplanting:
Temperatures in the south during the month of March can be a total crapshoot. It may be 58 degrees and sunny on Sunday and snowing at 28 degrees by Tuesday. If your area is still experiencing big temperature fluctuations, it's important to wait to transplant young or tender starters. You can speed their acclimation to the outdoors by taking them outside on the nicer days. Or consider cold frames.
Start seeds of all types of tomatoes and peppers. Plant eggplant inside as well.
In the middle of the month, plant a row of Swiss chard. Tender stalks will be ready to harvest in mid-May—and the plants will keep producing all summer.
Also in midmonth, sow other hardy vegetables, such as carrots, beets, kohlrabi, radishes, leaf lettuces, and turnips.
Transplant onions, shallots, broccoli, cabbage, cauliflower, collards, white potatoes and asparagus crowns to the garden.
Set out herbs, such as rosemary, chives, and thyme—NOT basil. It's too tender.
It's recommended to treat lawns with a layer of compost by month's end.
Soil Testing is a great idea this month. Should you find your soil deficient, consider American Property Experts nutrient-dense soil amendment. Soil amendment is a complex mix of compost, mulch fines, fowl litter etc meant to be added to an existing soil base and mixed in to create optimum conditions.
February
In the month of love, things heat up for gardeners even if it's still cold outside. Even folks in zone 7 get in on the action! It's time to start several things indoors and for those in zone 9, toward the end of the month, you'll be looking to move the items you started indoors to their outdoor home. It's a busy time!
START INDOORS ZONE 9
beans
beets
cabbage
carrots
cauliflower
corn
cucumbers
spinach (can likely be moved outside by months end and covered with APE Organic Mulch!)
MOVE OUTSIDE and COVER WITH MULCH
Broccoli
peas
peppers
tomatoes
February is very busy for the avid zone 9 gardener. Outside vegetable gardens and flower beds will need to be prepared. Learn more about soil needs in our article here
In our month by month planting guide for the southern US, we will provide specific recommendations from master gardeners, seed houses, botanical gardens and other reliable sources. Additionally, look for links for more information should you be an ambitious gardener.
January
January is more of a preparation month in zone 8. Several things can be addressed and a few things started to make for a productive and bountiful spring harvest.
Spray fruit trees with dormant oils
remove chickweed
START INDOORS
closer to zone 9, start peas
plant broccoli
peppers of all types can be started in January. Remember, the more acidic the soil the hotter the crop. Consider, when turning your outdoor vegetable or flower gardens, including APE's Soil Amendment to ensure a nutrient-rich environment for all flowers and vegetables. Planting outdoors this early in the year, especially close to zone 8, requires a liberal application of APE organic mulch to protect seedlings from the still imminent threat of frost.